High-Capacity Large Cushion Forklift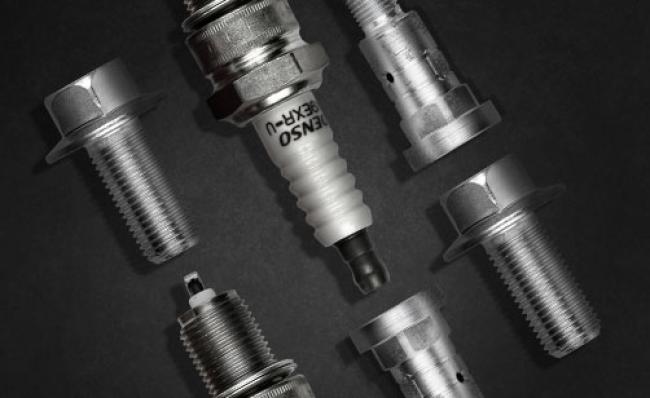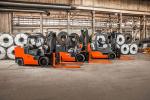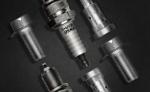 Toyota

High-Capacity Large Cushion Forklift
Internal Combustion Cushion Forklifts
Overview
They said all the heavy lifting was happening outside. But Toyota knows that sometimes hauling high capacity loads is an inside job. The Toyota High-Capacity Large IC Cushion Forklift is an indoor mammoth of a machine. Ideal for automotive environments and moving steel inside manufacturing facilities, it gives you the ability to lift up to 100,000 lbs. of the meanest metal around. And with one of the leading engines in its class, the Toyota High-Capacity Large Cushion Forklift is as dependable as it is strong.
Technological Advancement on Display
Every forklift in the Toyota THD line comes equipped with a MD4 7" Touchscreen Display. It combines the rugged power of the THD model lineup with the latest advancements in forklift technology to put ultimate customization, advanced diagnostics, and pertinent forklift information right at your fingertips.
Continued Performance
More forklift owners are seeking out equipment that will help them keep lifting for years in the future. Toyota offers some of the top-manufactured equipment on the market, and the High-Capacity Cushion forklift is one of our most dependable big application models. To keep this and all of your other Toyota manufactured equipment running long into the future, consider a Planned Maintenance (PM) plan, where trained Toyota technicians will use only Toyota Genuine Parts to keep your rig lifting and moving.
Features
2 ¾ Turn Lock-to-Lock Steering Wheel

ASBESTOS FREE COMPONENTS

NEUTRAL SAFETY SWITCH

Anti–Vibration Drive Line Mounts

Hydraulic Multi-Gauge

In-Cab Electrical Box

OPERATOR PRESENCE SENSING SYSTEM (OPSS)

BUILT-IN HEAT EXCHANGER

2-FUNCTION HYDRAULIC CONTROL VALVE

Engine Shutdown System

Speed Dana Power Transmission: 3

OPERATOR RESTRAINT SYSTEM

DUAL-ACTION BOLT-ON STEER CYLINDER

Low-Height, Non-Skid Steps

Tilt Steering Column

Finger-Tip Hydraulic Controls

Side Plate Access Drive Train

Bolted Open Core Radiator

Left, Right, and Floorboard Service Panels

Max. Travel Speed: 8.6 MPH

HIGH-IMPACT GREASABLE COMPOSITE TRUNNIONS

2-Stage Wide Visible Mast

heavy-Duty Steel Axle

Dual-Action Steer Cylinder

Left Hand Shift Lever

Volt Electrical System: 12
Specifications
| | |
| --- | --- |
| Length to Forkface: | 136 - 184 in |
| Load Capacity: | 25,000 - 100,000 lb. Load Capacity |
| Models Available: | 13 Models Available |
| Overall Width: | 62 - 85.5 in. |
| Overhead Guard Height: | 103.6 - 118.8 in. |
| Travel Speed Full Load: | 9.7 - 10.3 MPH Travel Speed Full Load |
Links
High-Capacity Large Cushion Forklift
| Model Number | Load Capacity* (lbs.) | Max. Travel Speed Full Load (MPH) | Max. Lift Speed Full Load (FPM) | Max. Gradeability Full Load (%) | Basic Right Angle Stack** (IN.) |
| --- | --- | --- | --- | --- | --- |
| THDC2500-24 | 25,000 | 9.7 | 61 | 73.7 | 167 |
| THDC2500-30 | 25,000 | 9.7 | 61 | 69.9 | 167.1 |
| THDC3000-24 | 30,000 | 9.7 | 61 | 67.1 | 167 |
| THDC3000-30 | 30,000 | 9.7 | 61 | 64.7 | 174 |
| THDC3000-36 | 30,000 | 9.7 | 58 | 61.2 | 174.3 |
| THDC3500-24 | 35,000 | 9.7 | 58 | 62.9 | 174.3 |
| THDC4000-30 | 40,000 | 9.7 | 41 | 49.8 | 184.2 |
| THDC4000-36 | 40,000 | 9.7 | 41 | 47.4 | 186 |
| THDC4500-30 | 45,000 | 9.7 | 41 | 46.6 | 186 |
| THDC4500-36 | 45,000 | 10.3 | 20 | 35.3 | 217.5 |
| THDC5000-30 | 50,000 | 10.3 | 20 | 34.7 | 217 |
| THDC5000-36 | 50,000 | 10.3 | 20 | 33.3 | 217.5 |
| THDC5500-36 | 55,000 | 10.3 | 20 | 31.5 | 217.5 |
Other Internal Combustion Cushion Forklifts Models