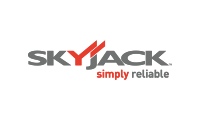 Skyjack manufactures some of the most in-demand equipment in the aerial market because of their reliability and serviceability. After success with their first product, the scissor lift, Skyjack expanded to make boom lifts and telehandlers, too. Lift Inc. is proud to offer Skyjack aerial lifts and material handling machinery. Contact us today for more information about Skyjack equipment.
Contact your nearest Lift, Inc. location in central Pennsylvania for help finding the right Skyjack model for your needs. Have questions about how aerial equipment can help streamline your logistics? Call us today!
Contact Us for Skyjack Equipment
Visit us today
We're looking forward to assisting you.
Services for Skyjack Equipment
Contact us today to learn more about what services we offer for your Skyjack equipment.