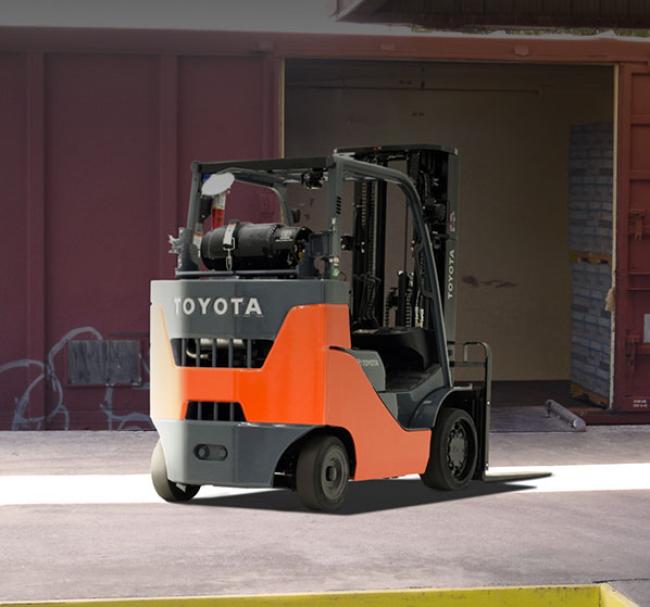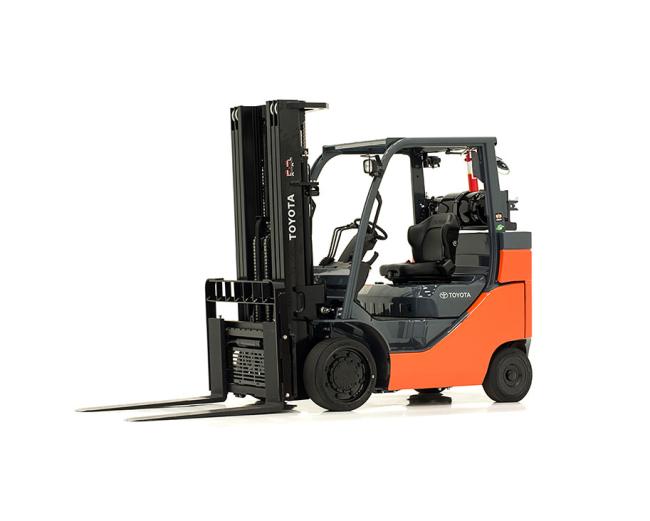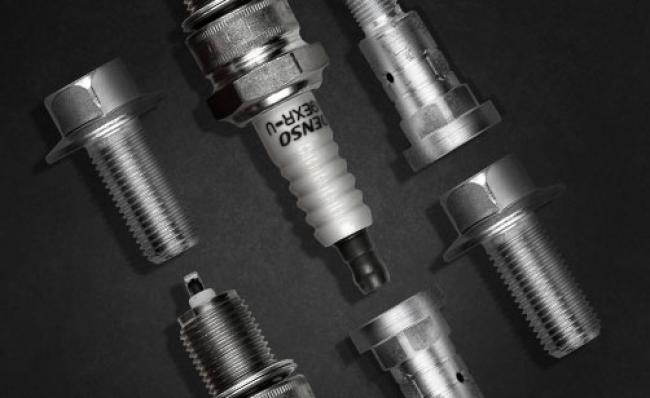 Toyota

Box Car Special Forklift
Internal Combustion Cushion Forklifts
Overview
The Toyota Box Car Special Forklift is an industry-leading solution for material handling within railcars. With a vertically higher counterweight, the Box Car Special is able to navigate in tight spaces while maintaining a high lift capacity. Also popular in specialty applications that require higher capacity lifts in tighter spaces, the Box Car Special is a specialty model forklift that opens new opportunities in racking, space planning and shipping.
Continued Performance
According to recent studies by Peerless Research Group, more and more forklift owners plan to keep their forklifts for 10+ years! Just like a car, truck or other motorized asset, periodic maintenance, service and upkeep is required, even under normal operating conditions, to keep your Toyota Box Car Special Forklift operating to peak performance. It is not uncommon for Toyota forklift owners to well exceed 10 years of use, as long as the forklift is properly maintained. Paired with a Planned Maintenance (PM) Plan, the Box Car Special Forklift can be an asset for your company for years to come.
Features
Bolt-On Overhead Guard

Exclusive QR code diagnostics

LED headlights

Operator Presence Sensing System (OPSS)

Easy lift engine hood with wide 75° opening

System of Active Stability (SAS)

Easy access no-tools floorboard

Dash mounted instrument display

Load sensing power steering

Economy (ECO) Mode Option

Compact design for easy maneuverability

LCD multi-function display

Controller Area Network (CAN-bus) communication

Electric Horn

Cowl-mount hydraulic control levers with rubber boot covers

Air cleaner discharge valve

11.8" diameter two-spoke steering wheel

Integrated monitoring system

Engine protection system

4-Way adjustable vinyl full-suspension seat

Low wide entry steps

Horsepower: 84-89

12" long dual operator assist grips

Key Lowering Interlock

Navigation in 12-13' aisles

System of Active Stability

Aisle Widths: 12-13'

Active Mast Function Controller

Easy access to common service items such as filters & dipsticks

Increased Fuel Efficiency

Nearly 20' lift height

Up to 12,000 lb. lift capacity

Automatic Fork Leveling feature

Neutral Start Safety Switch

Travel Speed: 13 MPH

Tighter Turn Radius

Engine hood assist damper with lock device
Specifications
| | |
| --- | --- |
| Fuel Type: | Gas / LPG Fuel Type |
| Length to Forkface: | 95.5 -106.3 in |
| Load Capacity: | 8,000 - 12,000 lb. Load Capacity |
| Overall Width: | 50 - 55.9 in |
| Overhead Guard Height: | 83.5 in |
| Travel Speed Full Load: | 11.8 - 13 mph Travel Speed Full Load |
Links
Box Car Special Forklift
| Model Number | Load Capacity* (lbs.) | Max. Travel Speed Full Load (MPH) | Max. Lift Speed Full Load (FPM) | Max. Gradeability Full Load (%) | Basic Right Angle Stack** (IN.) |
| --- | --- | --- | --- | --- | --- |
| 8FGC35U-BCS | 8,000 | 11.8 | 100 | 47 | 100 |
| 8FGC45U-BCS | 10,000 | 11.8 | 98 | 37 | 106 |
| 8FGC55U-BCS | 12,000 | 13 | 91 | 34 | 112 |
Other Internal Combustion Cushion Forklifts Models