Toyota
Electric Pneumatic Forklift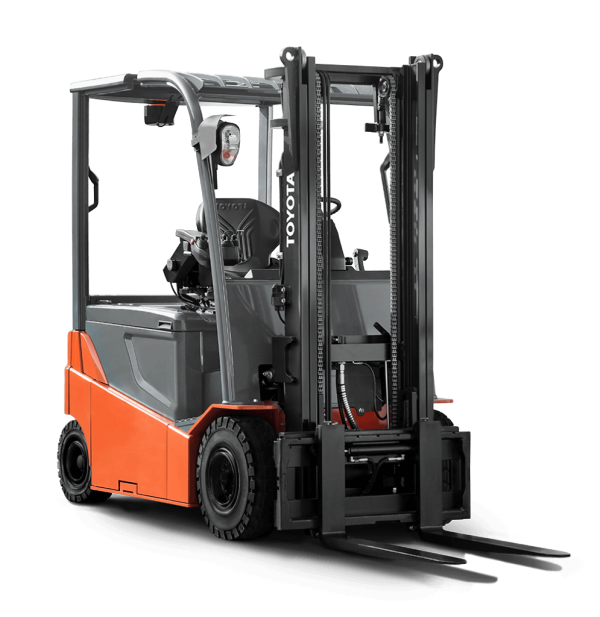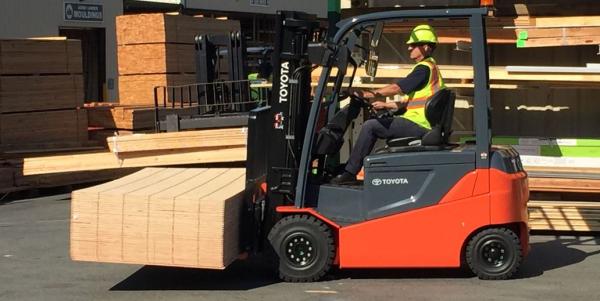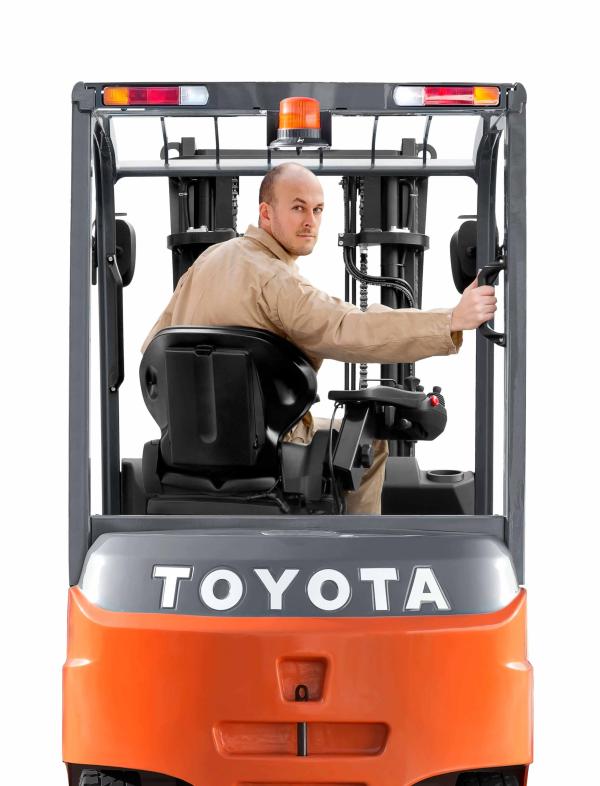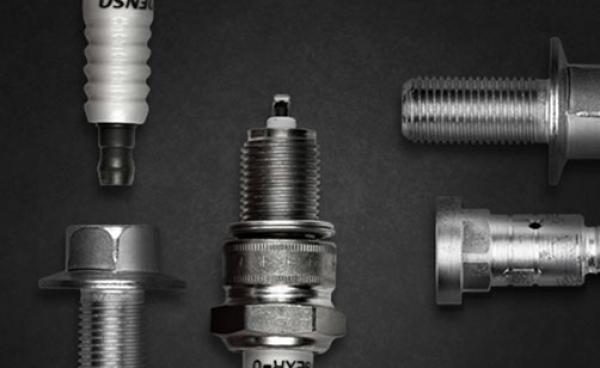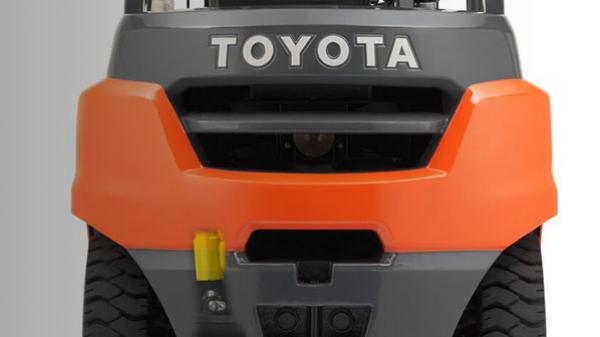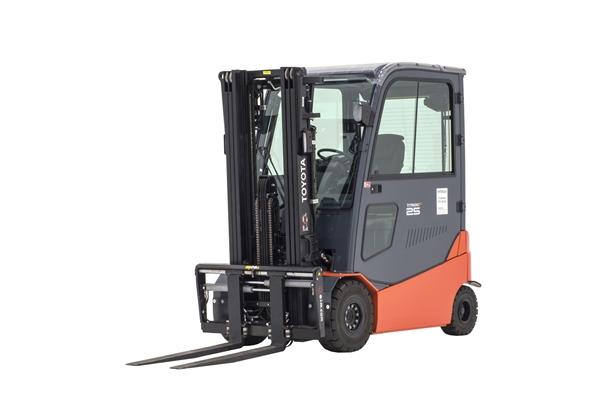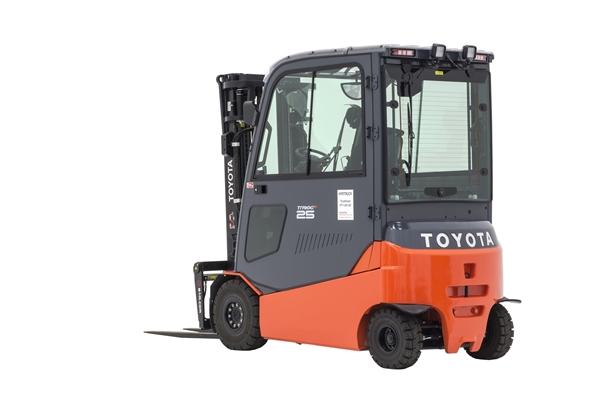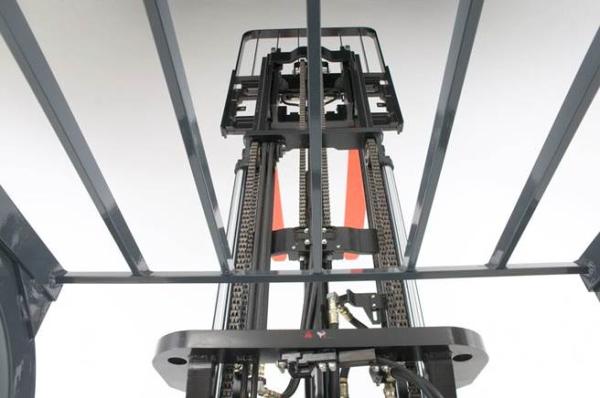 | | |
| --- | --- |
| Make | Toyota |
| Model | Electric Pneumatic Forklift |
| Type | Electric Forklifts |
---
How can we help?
---
Description
Overview
Want to maintain an all electric fleet, but need a rugged, outdoor solution? Look no further than Toyota's Electric Pneumatic Forklift. Powerful and rugged enough to perform similar to internal combustion counterparts, but running off a battery, Toyota's Electric Pneumatic Forklift maintains clean air and low maintenance, but supports powerful, outdoor, traditionally IC applications.
Outdoor Electric Forklift Solution
The Toyota Electric Pneumatic is a green, outdoor forklift solution. Instead of supplementing your indoor electric fleet with IC counterparts for your outdoor application, the Electric Pneumatic provides an all-electric option for both indoor and outdoor use.
Continued Performance
According to recent studies by Peerless Research Group, more and more forklift owners plan to keep their forklifts for 10+ years! Just like a car, truck or another motorized asset, periodic maintenance, service and upkeep is required, even under normal operating conditions, to keep your Toyota Electric Pneumatic Forklift operating at peak performance. It is not uncommon for Toyota forklift owners to well exceed 10 years of use, as long as the forklift is properly maintained. Paired with a Planned Maintenance (PM) Plan, the Electric Pneumatic Forklift can be an asset for your company for years to come.
Models
Electric Pneumatic Forklift
| Model Number | Load Capacity* (lbs.) | Max. Travel Speed Full Load (MPH) | Max. Lift Speed Full Load (FPM) | Max. Gradeability Full Load (%) | Basic Right Angle Stack** (IN.) |
| --- | --- | --- | --- | --- | --- |
| 05-8FBM20T | 4,000 | 11.8 | 96 | 26 | 95.4 |
| 05-8FBM25T | 5,000 | 11.8 | 91 | 24 | 100.7 |
| 05-8FBMK25T | 5,000 | 11.8 | 91 | 25 | 95.4 |
| 05-8FBM30T | 6,000 | 11.8 | 75 | 22 | 101.5 |
| 05-8FBMK30T | 6,000 | 11.8 | 75 | 21 | 97.3 |
| 05-8FBM35T | 7,000 | 11.8 | 69 | 19 | 102.6 |
| 8FBM40T | 8,000 | 11 | 68.9 | 15 | 120.5 |
| 8FBM45T | 9,000 | 11 | 68.9 | 14 | 121.1 |
| 8FBM50T | 11,000 | 11 | 65 | 13 | 126.5 |
Specifications
Length to Forkface: 89.9 - 120.9 in
Load Capacity: 4,000 - 11,000 lb. Load Capacity
Overall Width: 47 - 56.7 in
Overhead Guard Height: 87.2 - 92.9 in
Travel Speed Full Load: 11 - 11.8 mph Travel Speed Full Load
Voltage: 80 Voltage
Features
AC Hydraulic motor (no brushes or commutator)
Regenerative Braking
Battery compartment hood assist
UL-E conformity
Double-Action Parking Brake
Electric Horn
Emissions: 0
Easy access no-tools floorboard
System of Active Stability (SAS)
ORS Non-Suspension vinyl seat
AC Controller with MOSFET Design
3-way hydraulic control valve
FPM Lift Speed: 96
Transistor controlled AC lift & drive Motors
MPH Travel Speed: 11.8
Digital multifunction display
Can-bus controller wiring
AC drive motor (no brushes or commutator)
80 Volt electrical System
Operator Presence Sensing System (OPSS)
Memory tilt steering column
Planned Maintenance Indicator
Heavy-duty non-slip floor mat
Retractable Seat Belt (Non-Clinching)
Overhead Guard
Links
Copy Set
Electric Pneumatic Forklift
| Model Number | Load Capacity* (lbs.) | Max. Travel Speed Full Load (MPH) | Max. Lift Speed Full Load (FPM) | Max. Gradeability Full Load (%) | Basic Right Angle Stack** (IN.) |
| --- | --- | --- | --- | --- | --- |
| 05-8FBM20T | 4,000 | 11.8 | 96 | 26 | 95.4 |
| 05-8FBM25T | 5,000 | 11.8 | 91 | 24 | 100.7 |
| 05-8FBMK25T | 5,000 | 11.8 | 91 | 25 | 95.4 |
| 05-8FBM30T | 6,000 | 11.8 | 75 | 22 | 101.5 |
| 05-8FBMK30T | 6,000 | 11.8 | 75 | 21 | 97.3 |
| 05-8FBM35T | 7,000 | 11.8 | 69 | 19 | 102.6 |
| 8FBM40T | 8,000 | 11 | 68.9 | 15 | 120.5 |
| 8FBM45T | 9,000 | 11 | 68.9 | 14 | 121.1 |
| 8FBM50T | 11,000 | 11 | 65 | 13 | 126.5 |